Elements of Stained Glass


Welcome to Elements of Stained Glass

We're committed to helping you

If you're looking for high quality and personal service, you've come to the right place. At Elements of Stained Glass we'll give you the attention and personal service you'll come to expect and enjoy. 

Elements of Stained Glass is located in Metairie, Louisiana (New Orleans area). 

The artist, Fred Weber , has been creating stained glass for over 30 years.  

Let us put our experience to work for you.

View our photo galleries to see samples of our work. (See multiple tabs above for different catagories and pages of photos.)

Call 504-430-7908  or email for more information.

We offer the best in stained glass.

All pieces are hand cut and hand crafted.

We also do custom pieces to suit your preferences (different designs, colors, 

sizes, shapes, etc.)  We can create a piece just for you.

Our rates are competitive, with no hidden fees. 

 Elements of Stained Glass ® 3732 Rockford Heights, Metairie, LA 70002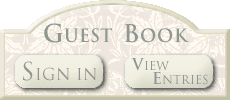 * Note: Prices listed are subject to change. Additional costs for shipping.

            Measurements are approximates - contact us if you need exact.

Fred Weber is an Arts Entrepreneur Member of the Arts Council of New Orleans and Member of the Louisiana Crafts Guild.